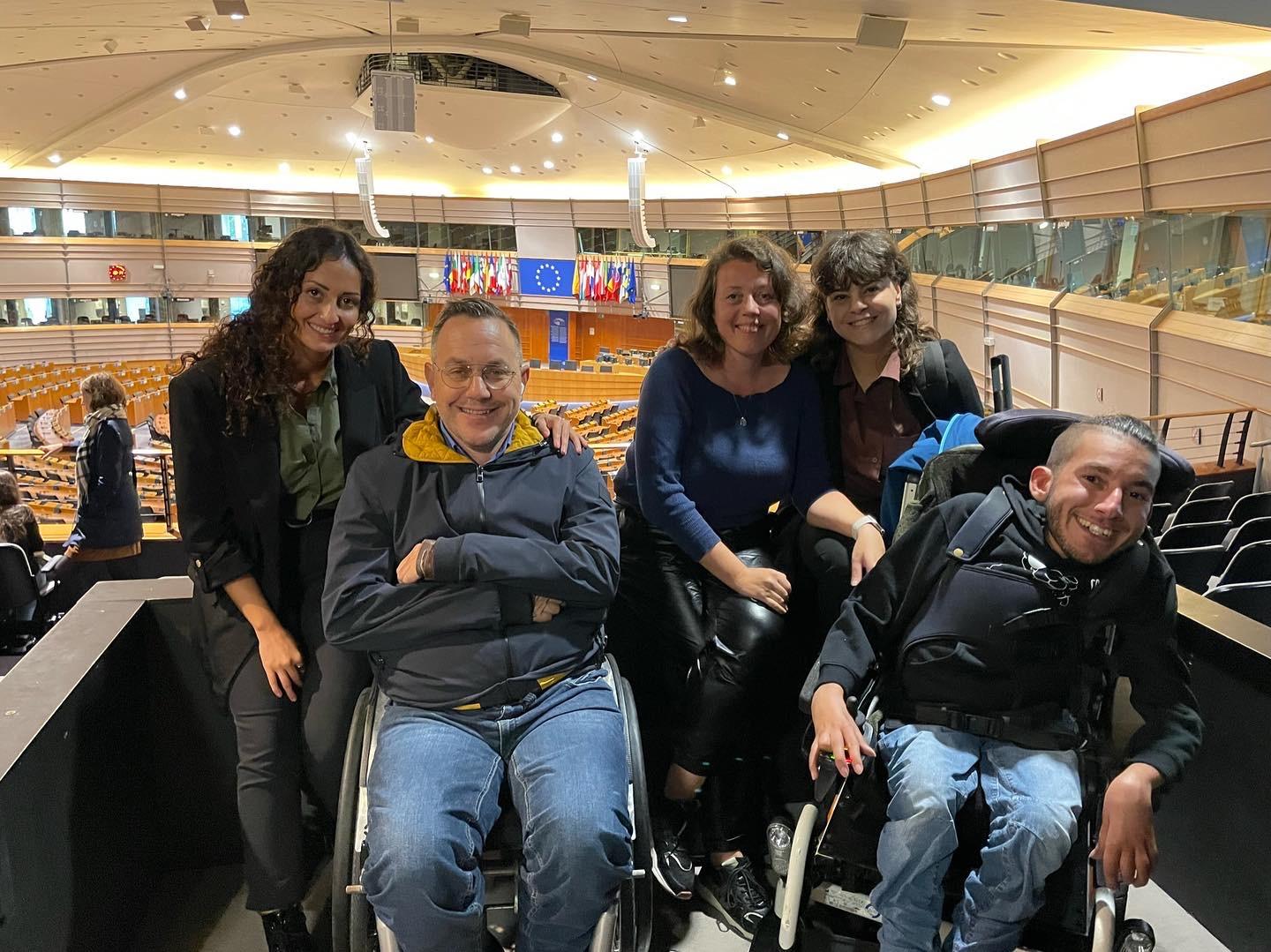 Mon, 26 Sep 2022, 12:00 PM
Expiration:
Wed, 28 Sep 2022, 12:00 PM
Association "PERPATO" participated in the "Freedom Drive 2022" in Brussels which was organized by the European Network for Independent Living from the 26th until the 28th of September in order to stay active in the european movement.
Specifically, Alexander Taxildaris, Stella Argiropoulou, Spyros Dadanides, Fotini Sarridou and Theofania Tsiakalou participated in the conference as members, attendees or personal assistants, after an invitation from Stelios Kimpouropoulos, a meber of the European parliament. They stayed there for three days,attending the conferences schedule and exploring improvement methods for our association but also for Komotini.
What is the "Freedom Drive" and ENIL?
The Freedom Drive is one of the key campaigns of the European Network on Independent Living (ENIL). The first Freedom Drive was held in Strasbourg in 2003, at the initiative of the late Martin Naughton from Ireland, and has been held every two years since. In 2015, the Freedom Drive moved from Strasbourg to Brussels. The Freedom Drive provides supporters of the Independent Living movement with the unique opportunity to meet Members of the European Parliament (MEPs), to promote the right to independent living and the implementation of UN Convention on the Rights of Persons with Disabilities, as well to share experiences and ideas with fellow activists from around Europe.
Who else was there?
Our team met with activists and other associations from Sweden, Norway, Slovenia, Bosnia and Herzegovina, England, Germany and France.Other greek teammebmbers where Arogi, Eleftheria Tosiou, associations from Thessaloniki and Athens.