With great success was organized (29/5-1/6) in collaboration with The Athletic Association "IRODIKOS" of the Association "PERPATO" and the region of Eastern Macedonia - Thrace for the second consecutive year the training seminar titled "people with mobility disabilities in a camp Environment: Planning and implementation of integration programs".
In a wonderful place, Pitsas Camp, in Prinos, Thassos, where the camp infrastructure meets the needs of wheelchair users and has fully accessible infrastructure checked by the specialized staff of Keada.
The program is experiential, and through the interactivity the participants (physical education teachers, educators, occupational therapists, physiotherapists, etc.) are invited to get to know disability but also to be "trained" by disabled people.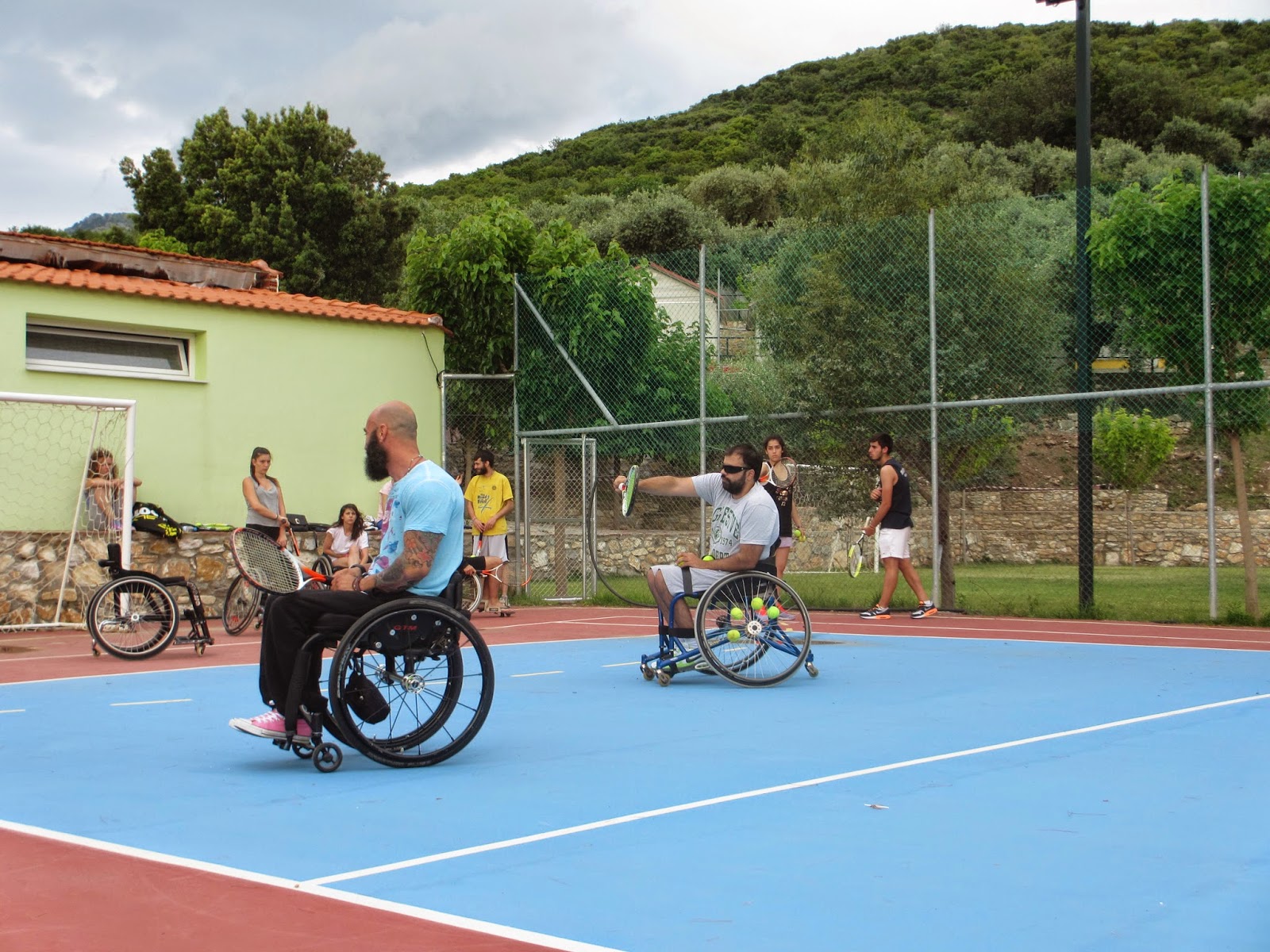 Participants had the opportunity to take part in twenty-five practical and theoretical workshops by more than twenty instructors. Through all this two-way communication between trainers and trainees, through questions and answers, questions about disability were solved.
Indicatively we mention some thematic :
- The Paralympic Movement/ high sport
- Camps and disability / importance of integration
- Integration games
- Organization of training program and nutritional supplements
- Contact with Paralympic sports
- Wheelchair user autonomy practices
- Practices of individuals for autonomy in case of amputation
- Experiential programs for water exercise
- Autonomic Dysreflexia
- Wheelchair: types and accessories
- Wheelchair and sports wheelchair handling
- Educational programs
- Bladder and bowel management
- Leisure activities for all / all "a model of social inclusion"
- Psychomotor philosophy in the inclusive education of disabled and non-disabled children
- Groups of activities and integration into society
- Sex and disability
- Documentary screening
You can see photos of the camp through the lens of Nikos Karanikolas at  Locotoro Design & Photography.
source  http://sportsamea.blogspot.gr/