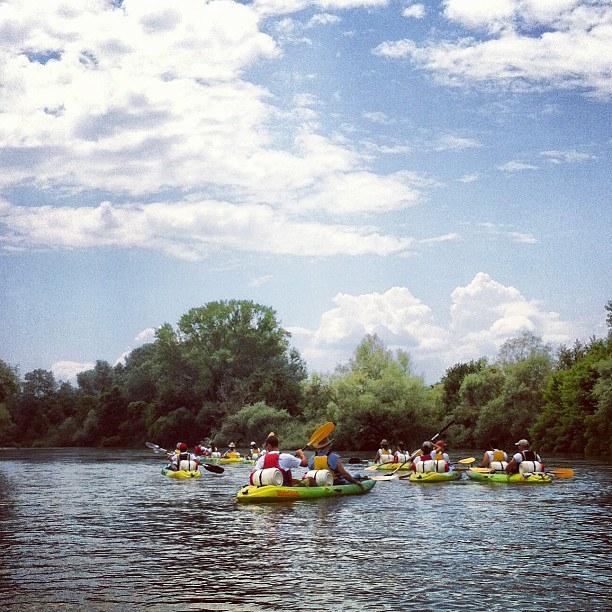 Fri, 05 Jul 2013
Expiration:
Fri, 05 Jul 2013, 00:00 AM
Nestos was a challenge to go through using canoe. A team from Komotini, Kavala, Thessaloniki started with a goal to descend the river and to make this activity popular amongst others.
The participants at Riverwalk 2013 were:
Alexandros Taxildaris President of PERPATO
Mixalis Ragousis PERPATO member, IRODIKOS President
Nikolaos Sapranidis member of PERPATO/ IRODIKOS
Antonis Sapountzoglou, from Thessaloniki
Antonis Kimoundris, from Thessaloniki, President of MEGAS ALEXANDROS, Paralympian
Panagiotis Saoulidis, member of IRIS Kavalas
Giorgos Papadopoulos, member of IRIS Kavalas
Marios Kapoulas, Graduate from TEFAA Serres 
Petros Euaggelinos, Litsa Argiropoulou, Despoina Dellhigiani, Xrysa Florou, Euaggelia Makri, Andreas Koulourioths, Xristina Peppa, Efi Baldramidou, Sofia Mavridou,Nikos Vavatsiklis, Antonis Karakatsianis, Giannis Petridis,Baggelis Felekidis, Elena Georgiadou.
We want to thank everyone who participated and helped achieved this goal of descending Nestos River using canoe at RIVERWALK 2013
Special thanks to all our sponsors: Mr. Koulouriotis (Allmed), Mr. Giaxi (Beachicletta), Mrs Dalakoura(Oπτικά Δαλακούρα ), Mr Xatzitheodorou (Φάρμα Κρεάτων), Mr Garagani (Planet gym), Mr Tologkos (Prime Time Bowling Cafe), Mr Voloudakis (v15.gr), Mr Papalexandrou (PAPALEXANDROU Graphic Arts),  and Mr Anastasiadis.
Thank you to Nikos Vatsaklis for the press coverage